Must-Have Multi-Way Wrap Top
This top is so soft and well fitting! If you have a smaller bust, you can also wear this without a bra. It's an amazing versatile item to have in your wardrobe.
You can style this adorable top in so many different ways! Pair it with your favorite jean shorts for the summer and throw on a simple sweater for when it gets chilly. Wear a solid top underneath or style it with a halter bra for a cute look. Make sure to wear a necklace to draw attention to the plunging neckline, or put on a choker for a more casual look.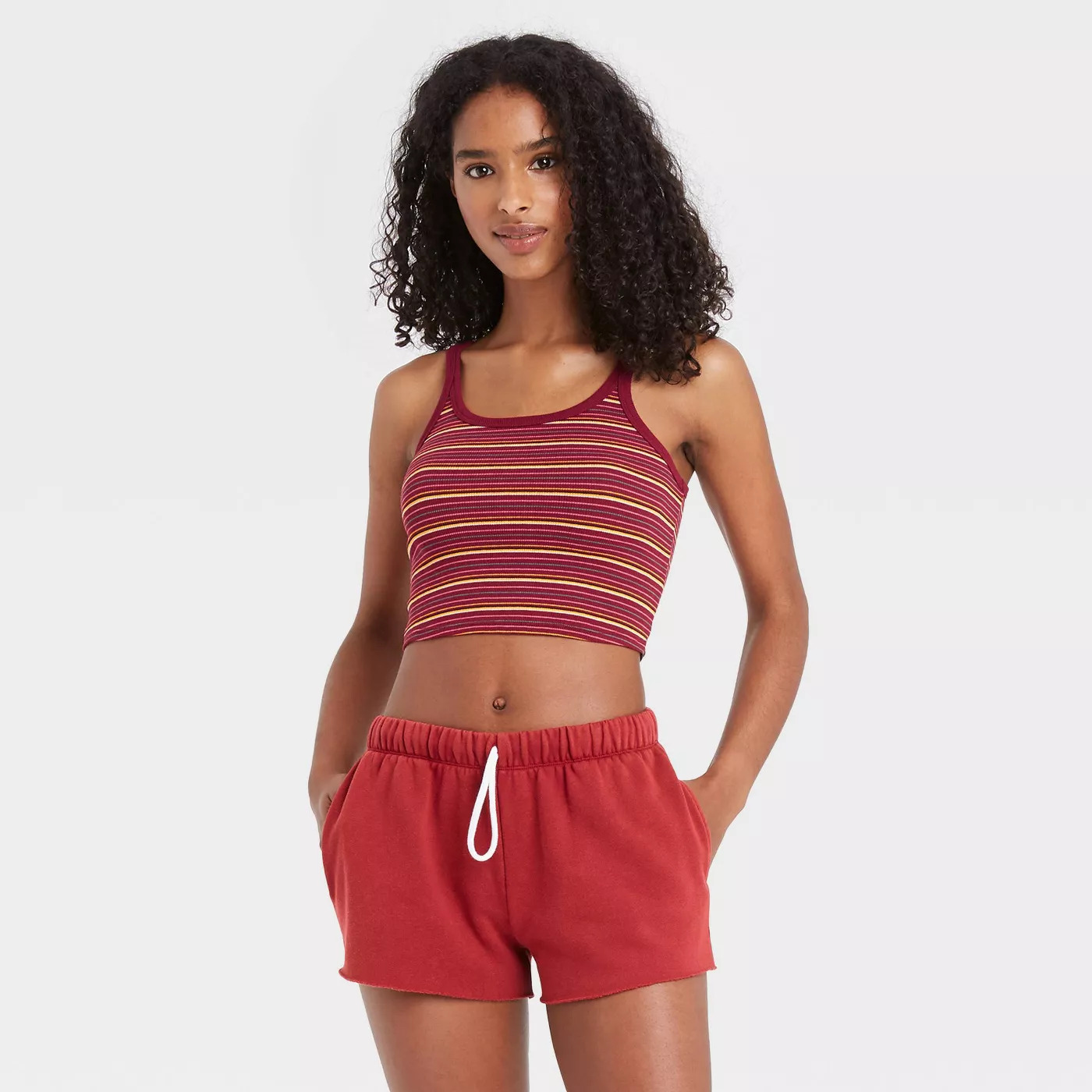 Striped Scoop Neck Lounge Cami
This cami is so pretty! It's cute enough to double as a regular top while still being soft and comfy enough to lounge in. Another plus – it's thick enough to wear without a bra.
You can dress this top up or down. Add some sneakers and comfy sweatpants for a just-out-of-bed look, or snazz it up with a midi skirt and boots. If you're up for a bolder take on the flannel shirt trend, a muted large print flannel would look amazing with this top and your favorite jeans.
Must-Have Halter Top
Halter tops are another 90's trend that's coming back! Look for this ultra-soft top with a built-in bra for a cheap way to get on the trend. There are also multiple delicate patterns to choose from.
In terms of styling this beloved piece – you can opt for the ever-popular jeans and halter top combo for a cool, casual look. Don't forget to add a trendy baguette bag and a dangly necklace either! Grab a min-skirt and your Air Force 1s for another summery look. Pair it with shorts and throw on a cropped sweater for easing-into-fall vibes.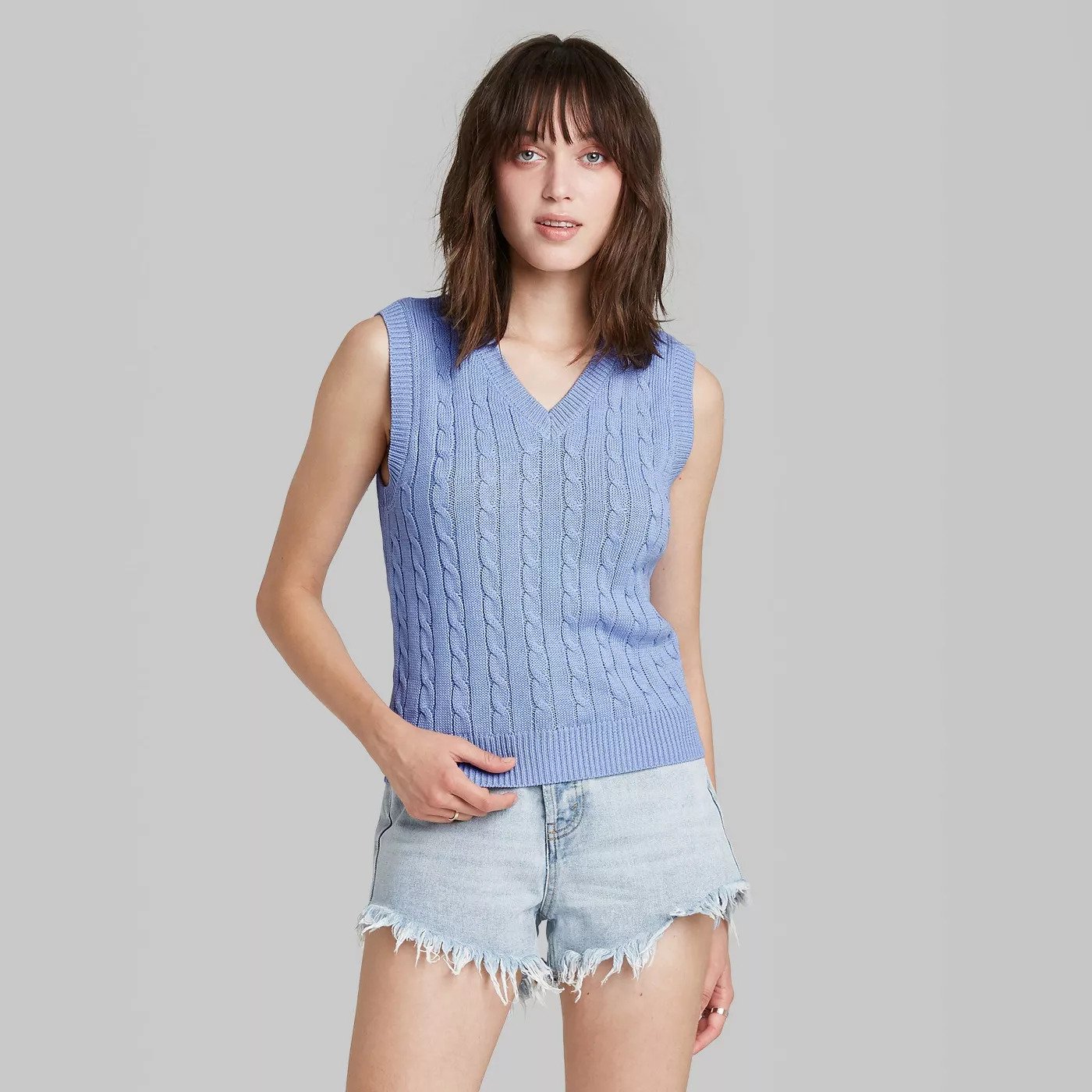 V-Neck Sweater Vest
Sweater vests are a comfy, trendy way to up your style game in 2021. Plus, fall's rolling around, so this item is essential to have in your wardrobe. This Wild Fable vest is not too fitted or cropped, but still ultra-stylish. 
Pair this with a printed shirt underneath and some jeans for a bold take on the trend. Or, wear it by itself and pair with a solid midi skirt and your favorite sneaks. You can also experiment with different shirts underneath and see what suits you.